News
Xtend Ministries International Begins New Work in Latvia
From the very beginning of this ministry, we have sought to "Extend the Kingdom of Christ" by engaging in catalytic church planting activities. The best way to accomplish this has been by means of partnership with nationals through training and equipping, on site participation, and financial support. These partnerships have been with local churches, national unions, and broader federations of like-minded groups. This work has been highly fruitful.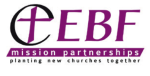 Recently, we were asked by the European Baptist Federation to again partner with them for the purpose of church planting. In times past we had engaged in such activity with them that resulted in a very successful church planting campaign in Israel. This most recent request concerns a church planting initiative in the country of Latvia.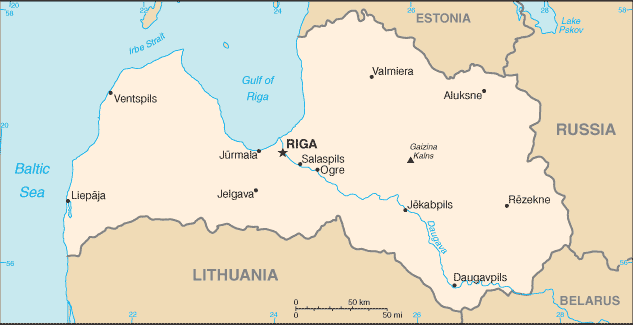 Latvia is a country of about 2.3 million located on the Baltic Sea, bordered by the countries of Lithuania, Belarus, Russia, and Estonia. During the Soviet era, evangelical work was severely hampered as thousands of believers and hundreds of leaders were deported to labor camps. Many church buildings were confiscated and congregations closed down.
Following the collapse of the Soviet Union, there appeared to be a sense of spiritual urgency among the people and great strides were made by some Christian groups. However, political and economic issues have been a distraction in Latvian society as a whole and it has fallen into a general spiritual apathy. Only 2 percent of the population regularly attends church.
A leading spiritual influence in the country, however, are the members of the Baptist Union of Latvia. After the fall of the Soviet Union they began a vigorous mission program, establishing a Seminary, a Christian Radio program, a Publishing House, and a Christian Bookstore. The union has 88 local churches with a total membership of about 6,500. Church planting is a major emphasis in their life and they have adopted a goal to plant 100 new churches by 2020. Perhaps most exciting, these new "missional communities" will be established with the commitment to plant other churches built into their spiritual and organizational "DNA."
One city receiving particular attention in this church planting initiative is the city of Ropazi, a city of around 7,000 located 36 km east of the capital city of Riga. Presently there is only one church there, a small Lutheran congregation. Recognizing the need for a church plant there, the Baptist Union has located a ministry couple who have begun a good work in Ropazi. Their outreach includes Bible studies and ministries in local schools, sports activities for youth, a sumer bible school for children, and twice-monthly church services. There has been very good response from these efforts, including baptisms of new believers.
In January, 2015 we began our financial support of this new work and will be making a number of personal visits to conduct training and provide encouragement and other needed resources. The material needs there include Bibles, evangelistic and discipleship literature, children's Bible school materials, sound system, video camera, projector and other tools and equipment normally used in church settings. Financial help in funding this work is also very much needed, for while local funding and our own gifts provide much there is still significant need. Your partnership with us will help to make this work in Latvia strong and give it greater opportunity for fruitfulness. We encourage you to make your tax-deductible contribution now.
Thank you so much for your partnership with us in this great work of faith in Ropazi, Latvia.