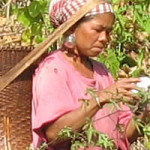 Did you know that about one-third (2.2 billion individuals) of the earth's population reside in only 250 unreached people groups? The term "unreached" is generally understood as having no indigenous community of believing Christians with adequate numbers and resources to evangelize their own people. Xtend Ministries International is engaged in reaching the unreached in the country of Myanmar (Burma) where there are 155 different people groups, 52 of which (33.5%) are unreached. This means 40,442,692, or 83 percent of the population (48,739,000) have had little or no access to the gospel. Only 5.14 percent of the entire population is Evangelical Christians. We want to do something about that.
Myanmar, "The Golden Land," sits at the crossroads of Asia's great civilizations of India and China, and looks out onto the vast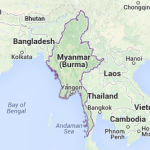 Indian Ocean next to Thailand and Laos. One of South East Asia's largest and most diverse countries, Myanmar stretches from the islands of the Andaman Sea in the south right up into the Eastern Himalayan mountain range. To this day Myanmar remains one of the most mysterious and undiscovered destinations in the world. Better known by its historic name, "Burma," this country is overwhelmingly Buddhist of a strain strongly influenced by spiritism, occult beliefs, astrology and superstition. Most children are educated in monasteries, so the influence of Buddhism is pervasive. However, Operation World reports that there is a growing openness to Jesus, even among many monks. Reportedly, thousands have quietly become believers and many more would were it not for such powerful cultural, social and spiritual constraints against leaving Buddhism. We have discovered such openness in our ministry in this country and many are eager to hear about Jesus.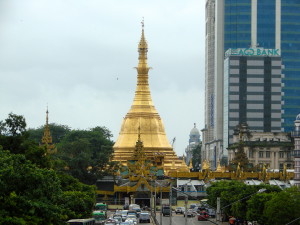 Theological education is vitally important to reach this nation with the gospel. There are only a rather limited number of schools, most very small and with limited resources and materials and with poorly trained instructors. In 2013, Xtend Ministries International was asked to take leadership of the Yangon Grace Bible School, with Xtend President Richard Blake serving as president of the school founded in 2008. Approximately 50 students are enrolled annually. In addition to theological training in both Burmese and English languages, evangelism and mission practice takes place on an ongoing basis. For the entire month of March 2013 the executive director and a team of students proclaimed the gospel and built a local school in a remote village.
There is a present urgent need for help for this school. Food must be provided for the students but consists mainly of rice and other vegetables, with a little pork or chicken an occasional luxury. It takes only $14 per month to feed one student, yet those funds are often unavailable. Textbooks are needed for their studies and cost each student $30 per year. The staff of six full-time and 4 part-time requires only a total of $700 per month but there is often a lack of funds for that so they and their families must do without. The facilities are primitive, with students and resident faculty sleeping on the floor of the dormitory. In spite of these challenges, these godly men and women continue to labor with amazing dedication for the cause of Christ.
Here is an opportunity to make a difference in the lives of many—to have an impact for the cause of Christ. Will you join us in this great task?