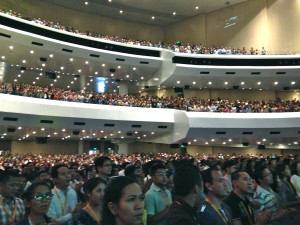 Xtend Ministries International exists to extend the kingdom of Christ by proclaiming the gospel to the nations, planting churches internationally, encouraging and strengthening existing churches, and developing effective leaders.
Evangelism must be the core of any ministry. God provides opportunities for every believer to share His love in his neighborhood, city and with anyone he may come in contact with during his life's journey. In many nations we proclaim the gospel of Jesus Christ, and we train other believers to engage in culturally specific means of evangelizing.
We also believe in today's world, the gospel is spread most widely by planting churches. Our involvement as catalysts for individual plants and church planting movements and in training new church planters is highly fruitful.
The experience we gained through years of leading local churches enables us to walk alongside pastors, church planters and lay-leaders in existing churches, to encourage and strengthen them. Leadership development is vital to this ministry.
We take seriously the Lord's instruction to "make disciples . . . teaching them to observe all things that I have commanded you" (Matthew 28:20). Developing mature Christ-followers in local church bodies internationally is Biblical and rewarding. Strengthening churches through on-going training helps mature the local body of Christ.